Montana's Historic Hotel
Barbara Pollard Sanford writes about The Pollard:

Certainly a great deal of excitement must have been generated with the building of the first brick structure in Red Lodge in 1893. The Spofford Hotel was built at the point mid-way between the train passenger depot and the thickly settled portion of the city. It was described in the Livingston Herald as handsomely furnished in pine, hand-oiled and costing very close to $20,000.

Thomas F. Pollard took possession of the thirty-five room hotel in 1902, renaming it The Pollard and adding twenty-five rooms. There was a spacious lobby, dining room, bar room with card and billiard tables, well-equipped kitchen and a laundry, with bowling alley and barbershop in the basement.

The dining room was a lovely room in the early days with fine furnishings, high quality hotel linens, dishes, silverware and glassware. In the early days the hotel was noted for its excellent cuisine and specialized in broiled lobsters and other dishes suitable even to the most particular gourmets. The bar room was in front (it later became the Post Office). It had a beautifully carved mahogany bar. A popular feature before the First World War was the free lunch at midnight, served from a huge platter with a domed cover. At holiday time, I recall the elegant Tom and Jerry bowl and mugs for that tasty drink.

The Hotel's telephone number from about 1903 was "1". When the Bell people were making arrangements for their installations in Red Lodge, one of the "higher up" men got into a little trouble one night and was jailed. My dad bailed him out and he was grateful and told my father that the hotel would have the very first number.

This famous hotel has been the gathering place of political, theatrical and many celebrated personalities. Names such as William Jennings Bryan, the famed silver-tongued orator; General Nelson Miles, the Indian Fighter; William and Marcus Daly, the copper kings, dotted the early registers. Buffalo Bill Cody spent many an evening in the lobby swapping tales with local old timers. Calamity Jane would on occasion interrupt the quietness of this old lodging place and Liver Eatin? Johnston, noted Indian scout, who lived here in the early days, occasionally frequented the establishment.

My father died in 1942, and my mother stayed on until she sold the hotel in 1946 to Mrs. Lottie Salk. Thus ended a long period of living in and loving The Pollard Hotel.

-Barbara Pollard Sanford
Another famous personality who visited the hotel was the Sundance Kid, Harry Longworth. Unfortunately, he visited with a gun in his hand. He robbed the bank, which was located on the corner of the hotel, while Pollard guests watched. The infamous robber was caught, but later escaped. Since that time, guns have been banned from the hotel.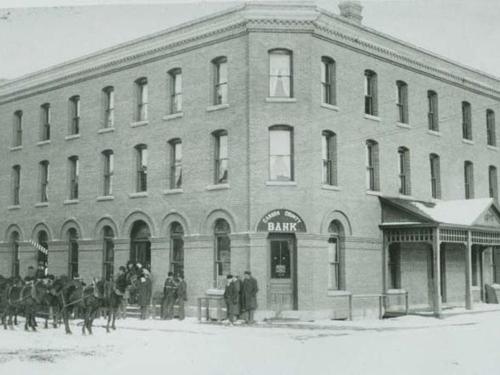 Since the Pollard family last owned the hotel, it has been variously known as The Chief, The Tyler, and The Cielo Grande. Mr. Fred Mackaman, who bought the hotel and renamed it The Cielo Grande, had grand ideas for the hotel, including a swimming pool, miniature golf course and accommodations for ninety to one hundred fourteen guests. Unfortunately, he was unable to complete his vision. 

 In September of 1991, the Hotel Company of Red Lodge purchased The Pollard with the intention of making it one of the finest small hotels of the Rocky Mountain West. The hotel was fully restored, creating a hotel that embraced the memories of history while maintaining the comforts of today. All the exterior rooms were dismantled and all the windows, ceilings, carpets, furniture, draperies and linens were replaced.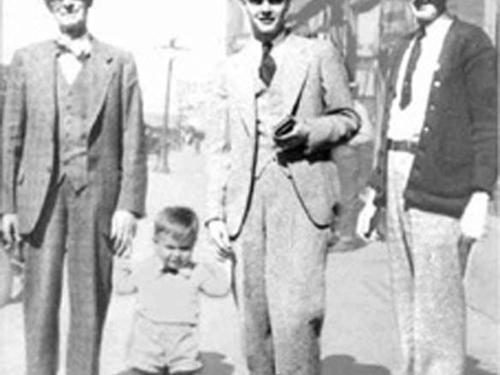 Beginning in the fall of 1992, work was begun on the new interior guestrooms and the building of The Gallery and the History Room. Both The Gallery, with its coffered ceilings and fireplace, and The History Room, a comfortable room with information chronicling the history of the area and hotel, were designed to reflect the philosophy of warm, western hospitality.

 The dining room and kitchen were created from what had been office space and a barber shop. Elements of the original lobby were kept intact and contribute to the welcome extended to our guests. The restaurant merges the relaxing atmosphere of the West with carefully prepared selections from our chef.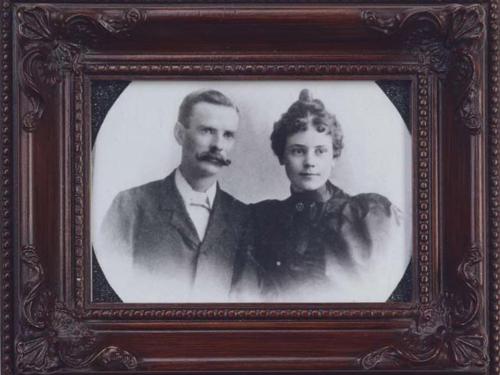 The Pollard was originally the cornerstone of Red Lodge and a center for warm hospitality. Today it has regained that position with its restored building and friendly, competent staff.