For your wedding, business meeting or social event
The Pollard is the perfect site for your next event, with several well-appointed rooms available for your use. Whether you are looking for a space for your wedding, your business, or your social event, you will enjoy it to the utmost in the warm, welcoming atmosphere for which The Pollard is known.  Call 406-446-0001 or 1-800-POLLARD to reserve one of the rooms below at The Pollard for your special event, and remember overnight guest rooms are available as well.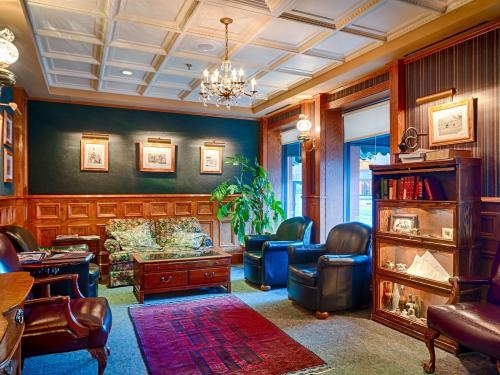 The History Room is commonly used for executive meetings of 10-15 people. The room is 12 feet by 24 feet and can be reconfigured to accomodate a variety of small-party gatherings.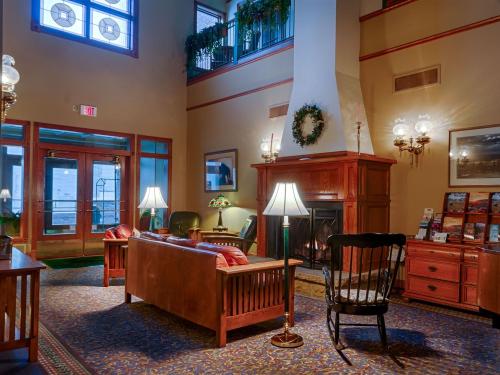 The Gallery is a favorite spot for weddings and cocktail receptions. The Gallery offers a soaring three-story atrium and a large stone fireplace.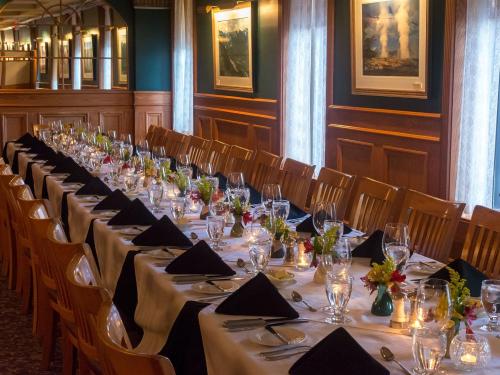 Our Hotel Dining Room can be used for a number of functions including Rehearsal Dinners and Holiday Parties. The Dining Room seats up to 70 guests in a variety of arrangements. We offer banquet menus for all budgets.